Nick Carter, PhD
Owner, npc Solar

NABCEP Certified
PV Installer

NYSERDA Approved PV Installer
(# PV4575)

OSHA 10 certified Member:ASES, NorCal Solar, Electric Auto Assn.

new product development
solar-related R & D
curriculum development
training delivery
train the trainer
mentoring
teaching tools
custom software

Specializing in solar and plug-in vehicles
Driving electric since 2001





Dr Nick has worked with:


Gavilan Community College
Green Build Energy Group
Green Career Institute
Kaco New Energy
LG
Montante Solar, New York
North Bay Solar Electric
Pacific Technical College
QuickMount PV
Santa Rosa Junior College
Siliken
Solano Community College
The Solar Living Institute
Solar Staffing
Steele Energy Solutions
Upside Collective



Dr Nick's trainees have worked with:


Clean Power Finance
Cobalt Power Systems
Fidelity Roof
Green Skills Academy
Inter Island Solar Supply
Owens Electric
REC Solar
SaveaLot Solar
SMA
SolarCity
SolarWorld
Solar Universe Network
Sungevity
Verengo Solar
ZEP Solar



...and many more.
PV and EV training classes...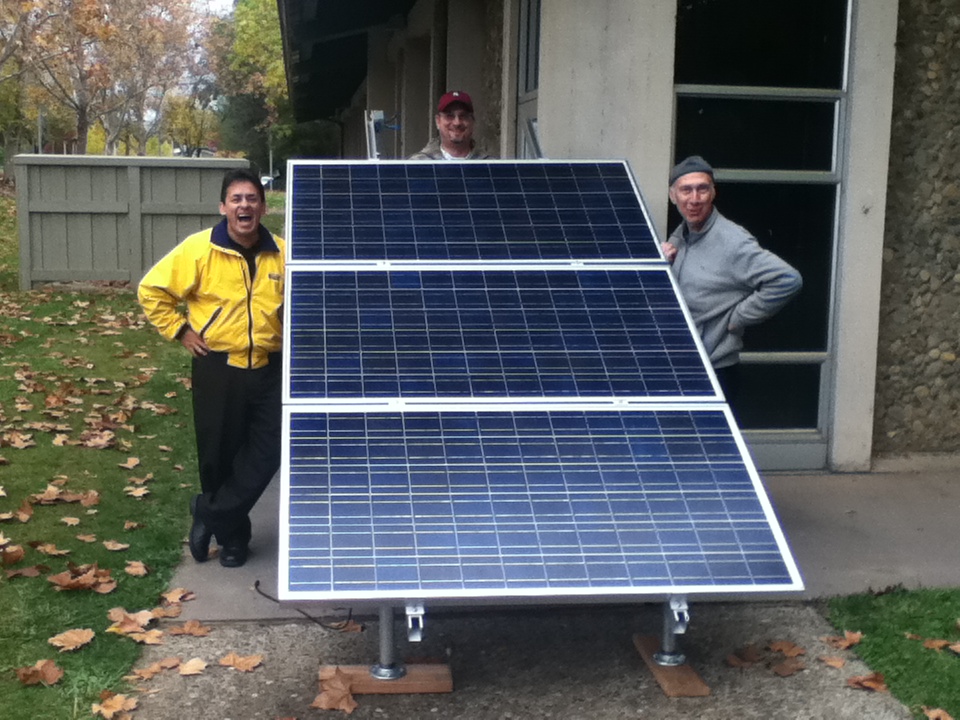 We create the course and teach to your specifications at your choice of location.

PV and EV-related media.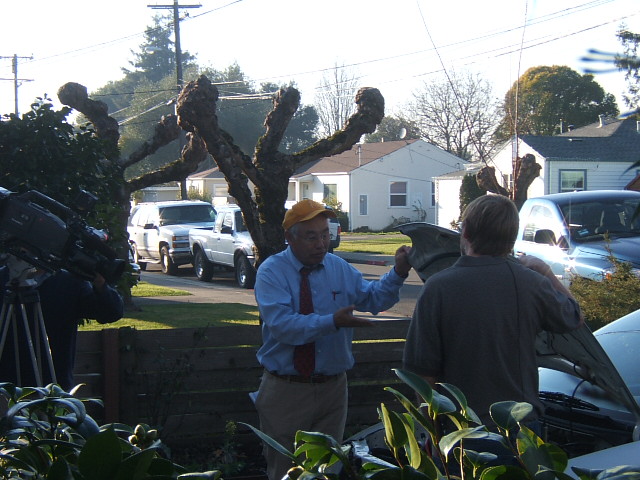 Interview with Curtis Kim, KFTY
Years of PV & EV experience...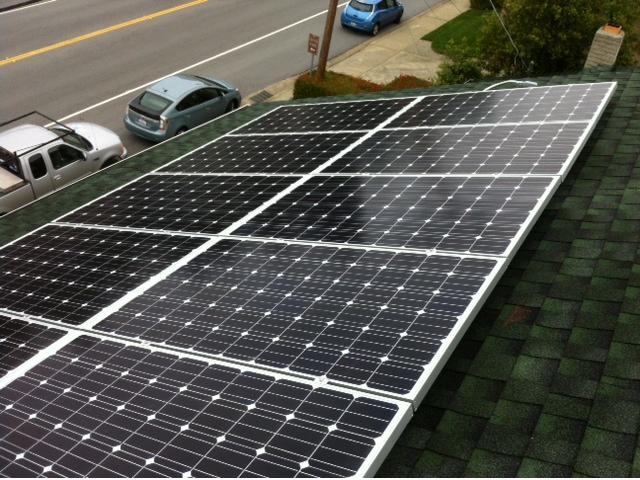 ...and real-world data.
Custom software...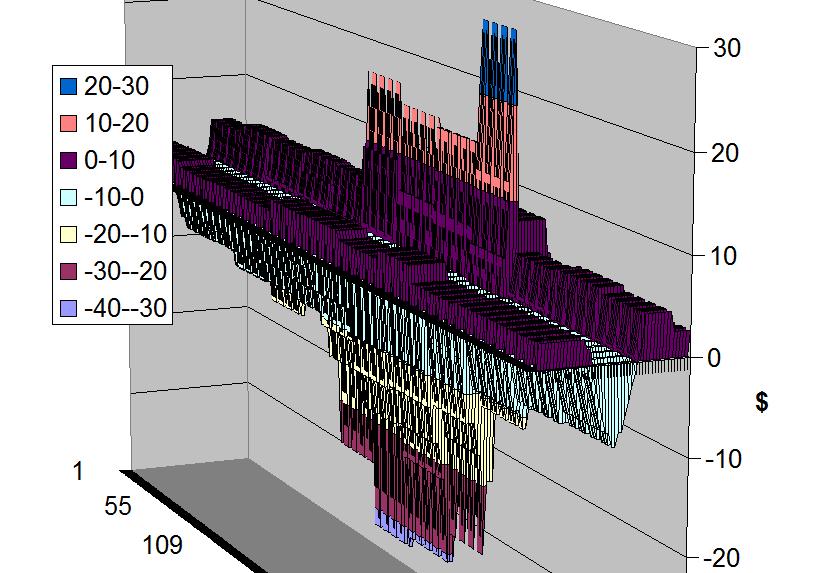 ...for PV system design.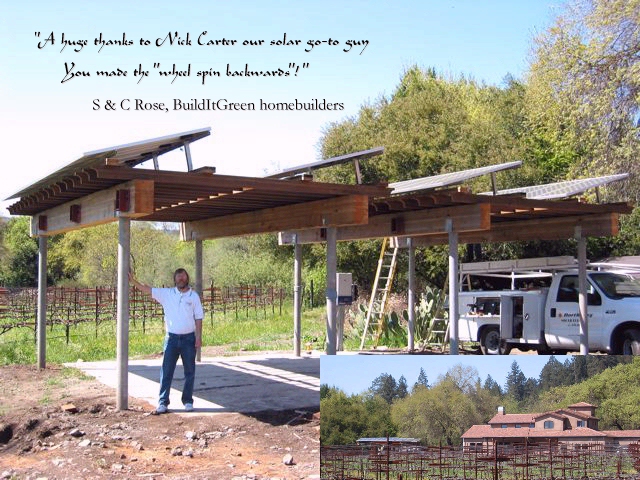 PV Design: npc Solar
PV Installation: North Bay
Solar Electric
Patio Structure: R.T.West
Photo: B. Larsen