Nick Carter, PhD
Owner, npc Solar

NABCEP Certified
PV Installer

NYSERDA Approved PV Installer
(# PV4575)


Our Force at Petaluma Outlets' Public Chargers getting a top-up.
Note the Avcon converter box on the ground by the car.

Another view of our EV plugged in at Petaluma Outlets.

Our Force, alongside Eddie DeRocha's ACPropulsion Saturn EV
at Novato Public Chargers (Nov 2005 North Bay EAA meeting).

Jerry Moore takes a closer look while Eddie DeRocha does show'n'tell in the background.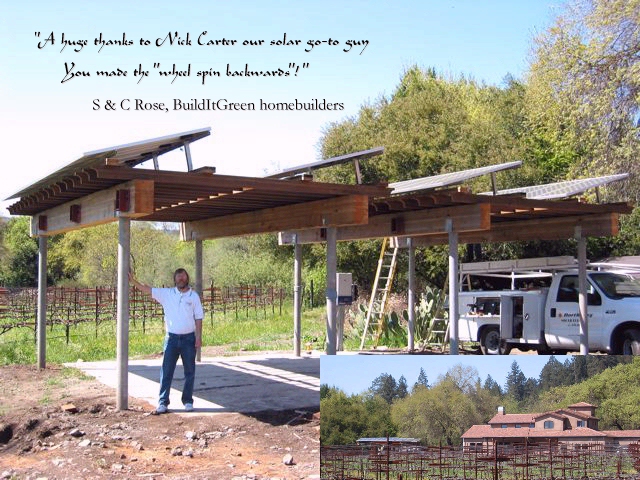 PV Design: npc Solar
PV Installation: North Bay
Solar Electric
Patio Structure: R.T.West
Photo: B. Larsen