Nick Carter, PhD
Owner, npc Solar

NABCEP Certified
PV Installer

NYSERDA Approved PV Installer
(# PV4575)

| | |
| --- | --- |
| | The battery charger is in the trunk on the left-hand side. The rear battery box is under the trunk floor and the rear coolant reservoir is on the right-hand side. |

The trunk of the car showing the Solectria/Brusa 3kW charger at left, the 156V DC main pack connector (red Anderson) and the coolant reservoir at right.

A view of the trunk with the carpet removed, showing the rear battery box lid.

Two pieces of foam insulation from the right hand side of the trunk, which normally sit alongside the battery box below the coolant reservoir.

Taking a peek under the lid...

A slightly closer look under the lid showing the coolant, watering and
electrical connections. The previous owner labelled everything!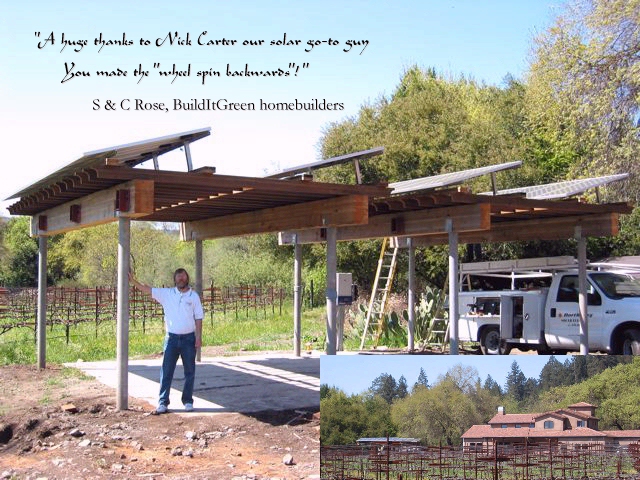 PV Design: npc Solar
PV Installation: North Bay
Solar Electric
Patio Structure: R.T.West
Photo: B. Larsen